Crystal Laser


Crystal Laser from the front row.
Alignment
Light
MP Consumed
30
Status Effect
20% Blind
Stat Effect
Back Row
Shared
Flavour Text
Use Powerful light to blind your enemies.
Crystal Laser is the level 2 light-aligned spell.
Appearance
Edit
Front Row
Edit
Particles of light gather into a sphere which releases said light into a powerful beam.
Back Row
Edit
The sphere fires the beam up in the sky. Several "spotlights" of varied color surround the enemy as the beam causes a large explosion.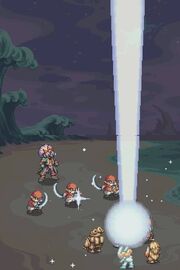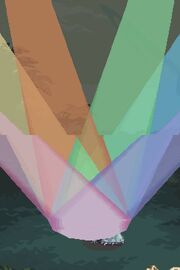 Name Origin
Edit
"Crystal Laser" comes from crystal, a solid material whose particles are in a near perfect repeating pattern, and laser, a device that emits a powerful beam of light.
Ad blocker interference detected!
Wikia is a free-to-use site that makes money from advertising. We have a modified experience for viewers using ad blockers

Wikia is not accessible if you've made further modifications. Remove the custom ad blocker rule(s) and the page will load as expected.