Peche Farmer is a party member in Magical Vacation, and a Love Mage.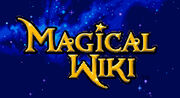 Personality and Appearance
Edit
Peche is very positive and up-beat. She often is portrayed as the peacekeeper of the group.
Field Trip
Edit
Peche is first seen running through the school hallway in an attempt to round up all of the classmates so that the field trip can commence; she then commands the Hero to aid her and gather students from the music room.
Ad blocker interference detected!
Wikia is a free-to-use site that makes money from advertising. We have a modified experience for viewers using ad blockers

Wikia is not accessible if you've made further modifications. Remove the custom ad blocker rule(s) and the page will load as expected.