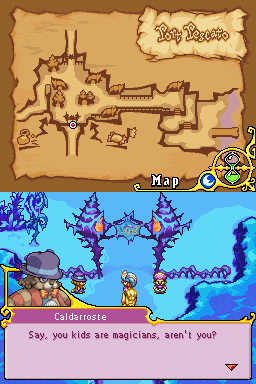 Pescato is the only town on the west half of Cassia, in addition to being a major settlement of the Otters.
In Magical Starsign
Edit
Pescato is first visited shortly after arriving on Cassia.
Name Origin
Edit
Pescato is the Italian word for caught. It may also derive from "pescado", the Spanish word for fish.
Ad blocker interference detected!
Wikia is a free-to-use site that makes money from advertising. We have a modified experience for viewers using ad blockers

Wikia is not accessible if you've made further modifications. Remove the custom ad blocker rule(s) and the page will load as expected.